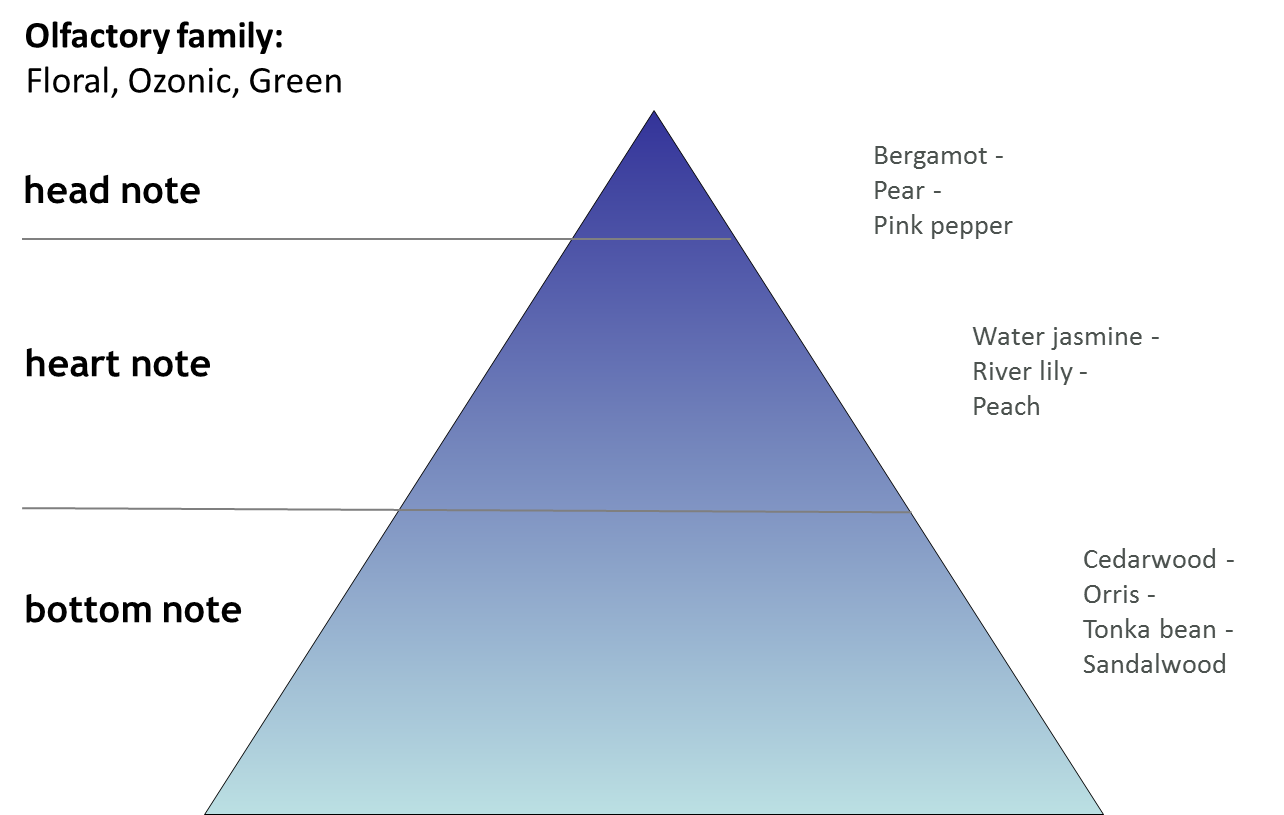 Ombre Azurite
Ombre Azurite produces the same sunny floral aroma as do the gentle trade winds blowing along the rocky coast of the Côte d'Azur.
The notes of jasmine and lily perfectly convey a marine sense that blends beautifully with the spicy iodine of the Mediterranean Sea.
The sensuality of mixing sandalwood with tonka bean caresses the skin like the warmth of the mid-day sun.