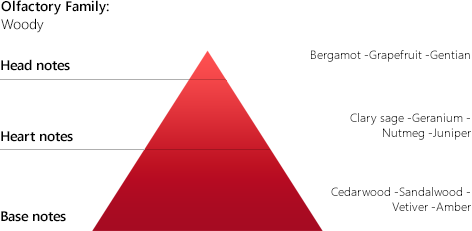 Collection Homme Fruit de Bois
In creating "Fruit de Bois", Jean-Charles Brosseau saw an opportunity to rejuvenate the traditional woody fragrances we all know and love for very different reasons. Some remember a staircase in a countryside manor, a schoolboy's desk, the wood of a pencil. Others remember damp twigs in a forest in autumn or boats at dock.
A fruity start, with the accents of grapefruit and bergamot, and a zest of gentian, gives way to suave floral notes blended with spices. The bottom is characterized by woody notes of vetyver, cedar and sandalwood, with also a touch of amber.