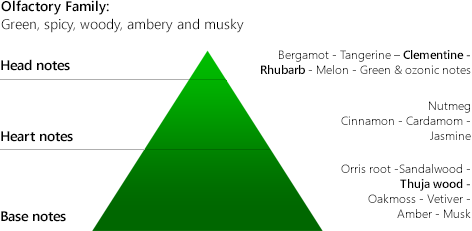 Collection Homme Atlas Cedar
The cedar in itself evokes a majestic image; the Atlas magnifies it further still. In defining his fragrance, Jean-Charles Brosseau needed nothing more than these two words. This delicate work, making something so small into such an immense source of joy, could only be accomplished by a perfectionist.
"Atlas Cedar" is a fragrance for connoisseurs, quite sophisticated and with an exotic character.
The beginning is woody, green and fruity (with citrus and rhubarb). Then, the heart notes reveal a stream of spices. At last, the fragrance is evolving towards a woody wake mixed with amber.