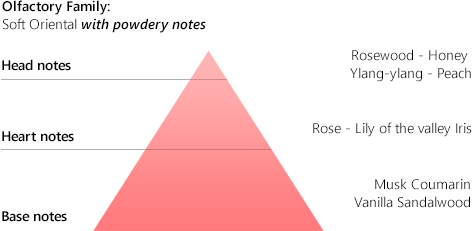 Ombre Rose L'Original
Ombre Rose is a simple, understated and timeless fragrance that smoothly passes through ages. 2 generations have already been using it for 30 years.
Its initial flowery, sweet tones of iris, lily of the valley, ylang-ylang and honey, give way to the suave warmth of peach, sandalwood and musk.
The first whiff of this powdery, sensual combination, immediately charms with its subtle, original presence.
Ombre Rose pleases all women who subscribe to a lifestyle in which refinement and classic elegance compete with a very personal brand of charm.