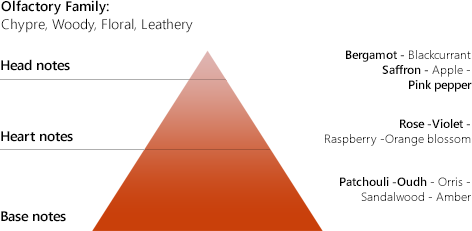 Ombre Orientale
This fragrance, born from the meeting of the Antiquities chypre and Orient, takes us towards the forested jungle of Cambodia by way of the arid dunes of Persia. A fragrance fusion with a sorcerer's power.
The saffron from Iran occurs in head, allied to pink pepper, which gives to the fruity heart note spicy and heady hints.
In bottom note, patchouli blends with oudh, sandalwood and amber, revealing a suave and audacious perfume.