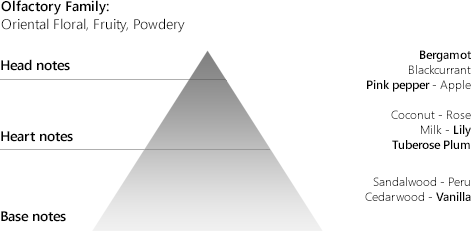 Ombre Platine
Ombre Platine is characterized by its very successful notes in the "floral oriental" category.
Lily, tuberose, sandalwood and pink pepper appropriate the initial tempo of this flight of fancy magically mastering bergamot, coconut and vanilla.
This "Ombre" ("shadow") is shining and radiant from its start. "Oriental", yes, but with powdery accents (like most of Brosseau perfumes), which confirms its membership.
"Ombre" gives way to precious "Platine" (Platinum), the rich but discreet metal, a fair balance to complete the quality contributing to the success and the permanence of the brand.
Ombre Platine is liken to wearing a rare jewel that knows how to embellish without being defined - it's simply classy.